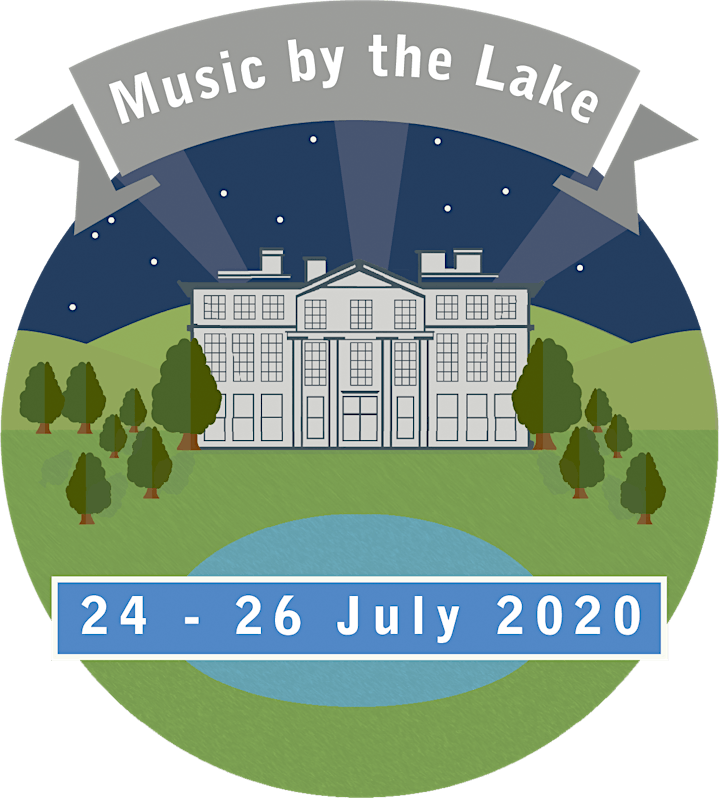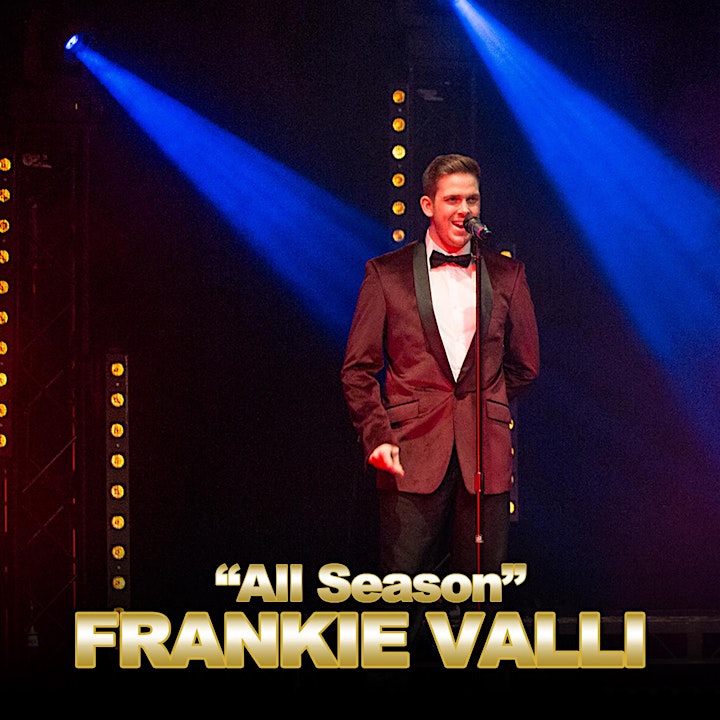 Sunday means an extra treat at Music By The Lake, with two brilliant music sets and a cream tea included in every ticket!
The "All Seasons" Frankie Valli is a popular tribute show nationwide. With hits like 'Sherry', 'Walk Like A Man' & 'December 63′, our Frankie Valli tribute captures the unique sound and takes you on a special musical journey through the 60's.
After a delicious cream tea, Chris Ritchie also presents a bonus set of songs you'll love. Swing, rock n' roll, pop and the American Songbook are firm favourites wherever Chris performs!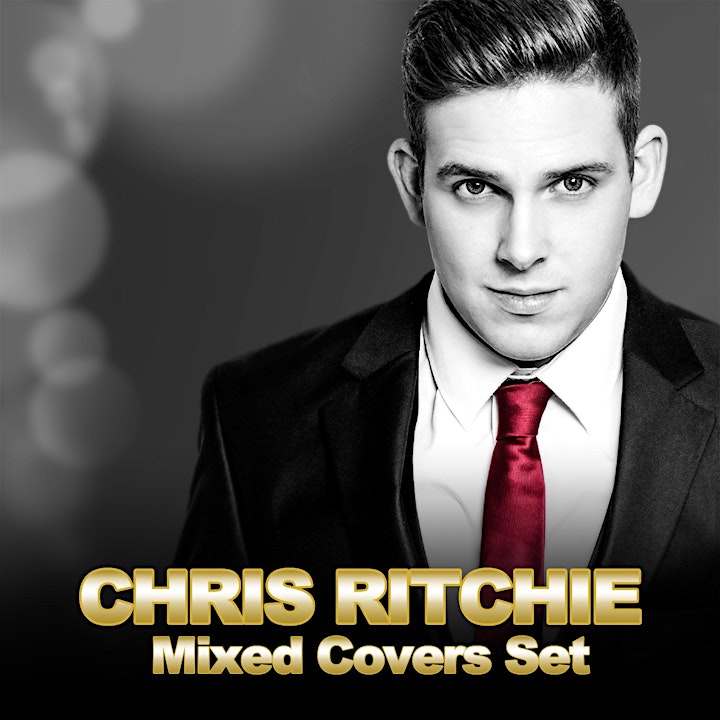 Performance Times
12:00pm - Doors open and Wessex FM
1:00pm - The All Season Tribute to Frankie Valli
2:00pm - Cream Tea served and Wessex FM
3:00pm - Chris Ritchie Mixed Covers
4:00pm - Event ends
Food and Drink
You are very welcome to bring your own picnic into Music By The Lake. Don't forget that two scones with cream and jam are available to collect with every adult ticket. Additional scones can be purchased at the event. There will also be additional food and drink available to purchase at the event.
Childen go free
Once again, under 16's will be able to visit Music By The Lake for free. However, a ticket must be obtained, and there are a limited number available.
Chairs
Unlike our Friday and Saturday evening events, you will be allowed to bring picnic chairs with you for our Sunday show.

Am I allowed to bring my own food and drink?
Yes, you are permitted to bring your own food and drink into the event. However, we do ask that you drink responsibly and take all your litter home with you. Food and drink will be available to purchase on site throughout the events.
Is there a minimum age restriction to attend the event?
We welcome all ages to attend. However, under 16's must obtain a free ticket to the event and be accompanied by a paying adult over the age of 18 years at all times. Proof of age of under 16's may be required for inspection at the point of entry. We will use the Challenge 25 policy throughout the event for alcohol purchase and proof of ID may be required.
What are my transport options for Music by the Lake?
Car parking will be available free of charge at Kingston Maurward and cars can be left on site overnight at your own risk. You can get to Kingston Maurward on foot by following the cycle path from the bottom of Dorchester. Those being dropped off or arriving by coach/taxi, please follow the signage to the designated arrival point.
Am I allowed to bring my own chair to the event?
You may bring your own picnic chairs to Music By The Lake for this Sunday afternoon performance.
Unfortunately we are unable to permit you to bring your own chair to the event for Friday and Saturday. This is only fair so all of our attendees can have a good view of the stage in addition to your own personal safety. The site is not flat and light will be limited as the evening progresses therefore, due to the numbers anticipated on the Friday and Saturday performances, this poses a high risk to attendees. However, you are permitted to bring your own picnic blankets to sit on.
Should you wish to watch the show from a seat on Friday or Saturday, upgrade to our Premium Seated Terrace which includes a reserved seat plus a table to sit at so you can enjoy your picnic in comfort.
Why are chairs permitted on the Sunday but not the Friday or Saturday?
Our Sunday performance is held during daylight hours and is a more relaxed event. We also anticipated less people attending than our evening performance. Therefore, chairs will only be permitted on the Sunday performance.
Are there Premium Seated Terrace tickets on Sunday?
As ticket holders on Sunday can bring their own picnic chairs, there will be no Premium Seated Terrace tickets sold for this event.
What should I wear to the event?
Music by the Lake is held outdoors and therefore we suggest that you wear something warm for when the sun goes down. If it is raining, bring a rain coat with you and embrace the Great British weather! If you want to don fancy dress, we encourage it. Dig out your Wham t-shirts or electric guitars and be part of the fun. We suggest bringing a hand held torch for when it gets dark.
Is there anything I cannot bring to the event?
We will have security on site throughout Music by the Lake. You are not permitted to take in any of the following; Aerosols, Animals (apart from assistance dogs), any items which could be used as a weapon or cause damage to the environment or other attendees; Cooking Equipment, Chairs (Friday and Saturday) Disposable barbecues, Drones, Fireworks, Gazebos, Illegal substances, paper lanterns, petrol burners or unidentifiable substances.
Will I be sent tickets to the event?
No, we will not be posting out tickets to the event. You can either print out your tickets yourself and present them at the gate or you can display them from your mobile phone. It is important that we are able to scan the barcode on your ticket. Each ticket can only be used once and one ticket is required per person.
Can I purchase a ticket on the day?
Tickets will not be available on the day and need to be purchased prior to the event. The earlier you purchase your tickets, the cheaper they will be. Once all the tickets have sold out, we will be unable to release any more.
Can I visit the Animal Park and Gardens with my ticket?
The Kingston Maurward Animal Park and Gardens will be closed to those attending the music event on the Friday and Saturday evenings, however a discounted entry ticket can be purchased from the Visitor Centre on the Sunday if your event ticket is shown at the time or purchase.
What if I need special assistance?
We ensure that we look after all of our guests, including those who require assistance. We have a limited viewing area for those who require special assistance. We must be informed in advance of arrival should you need to use this area. Please note that only two people per party are permitted to sit within this area, due to space restrictions. Please contact 01305 261800 as soon as you have purchased your tickets to discuss your requirements with a member of our team so they are able to assess your request.
When you arrive for our events, drivers should make themselves known to the parking attendants by showing their blue badges and they will be directed to the disabled parking areas. On entering the music venue arena, for those in wheelchairs or with difficulty walking, a steward will direct you to the most suitable access point and a designated area to watch the show, for you plus one companion, where limited seating is provided.
If I am unable to attend, is someone else able to come in my place?
Please don't worry if the name on your ticket doesn't match the person who is presenting it. However, tickets will only scan once and one ticket is required per person.
Are tickets refundable or transferable?
Please ensure you check the details of your tickets before purchasing as tickets cannot be exchanged for another performance, refunded and are not transferable to another event.
I still have some questions, who do I contact?
fundraising@weld-hospice.org.uk