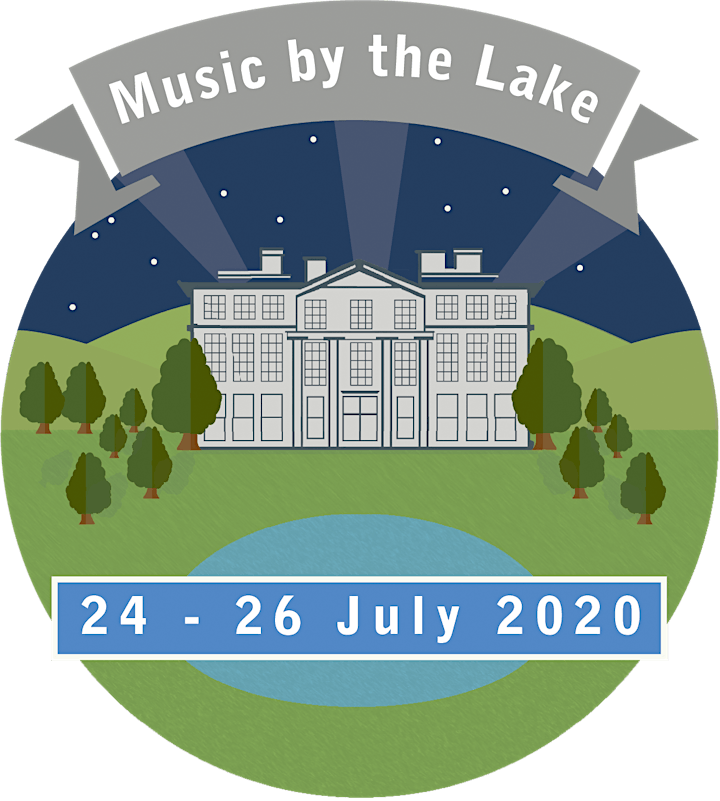 Two brilliant tribute acts, a stunning setting, children go free, there's free parking, and you can bring your own food and drink. Not to mention money being raised for Weldmar Hospicecare with every ticket sold.
Badness formed in July 1994 and quickly became one of the top Madness tribute bands in the country. Within six months the band were selling out various venues across the UK and Ireland.
Playing classic Madness, Bad Manners and The Specials, with tours of Israel, Germany and Spain under their belts, and having played every town & city in the U.K. (well almost!) Badness have built up a cult following and regularly sell out venues across the country.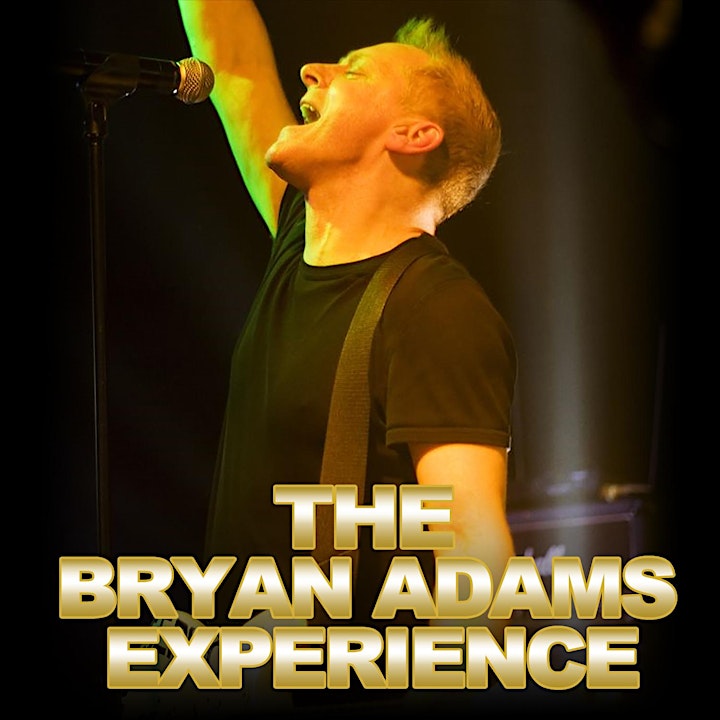 The Bryan Adams Experience is a celebration and tribute to the hit songs and enduring popularity of Bryan Adams. Formed in 1997, the 4 piece band are based in Teesside, England and replicate live performances that can only be surpassed by Bryan Adams himself.
Touring has taken them to The Azores, Cyprus, Spain, Bahrain, Belgium and Holland as well as all over the UK.
Performance Times
5:00pm - Doors open and Wessex FM
7:00pm - The Bryan Adams Experience
8:15pm - Wessex FM
8:45pm - Badness
10:00pm - Event ends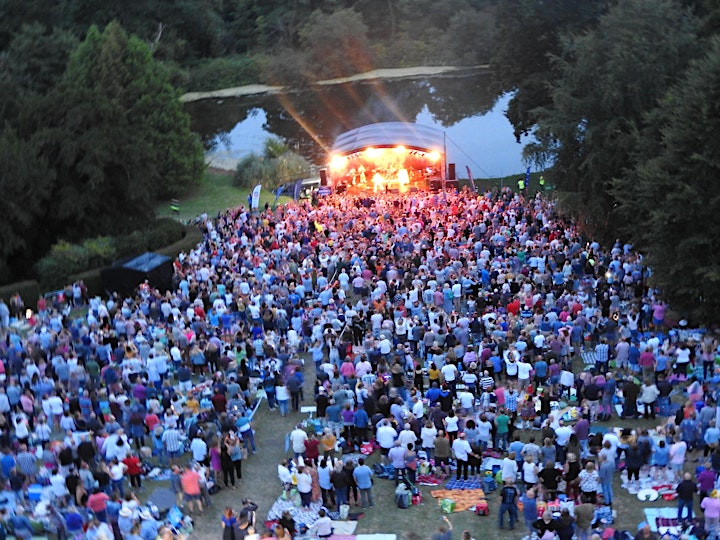 Premium Seated Tickets
You won't be able to bring chairs into Music By The Lake, so why not treat yourself to our Premium Seated Terrace option? There will be tables and chairs on the terrace at the top of the lawn, where you can enjoy a great view and more comfort.
General Admission and Children
Once again, we're delighted to offer free parking and the opportunity to bring in your own food and drink.
The earlier you book General Admission tickets for Music By The Lake, the cheaper the ticket price.
We are also very pleased to say that children under the age of 16 will be admitted for free. There are a limited number of child tickets available, and a ticket must be obtained for entry.
Food and Drink
As well as being able to pre-order a fabulous Zest Picnic Box (see below), you can bring your own picnic into Music By The Lake. There will also be food and drink available to purchase at the event.
Pre-order a Zest Picnic Box

Take the hassle out of your Music By The Lake picnic and order a delicious and generously filled Zest Picnic Box for two.
Choose from a Meat Box or Vegetarian Box (pictured above), filled with tasty treats such as quiche, mini pies, frittata, dips, olives, and salad.
Why not go for a Deluxe Picnic Box?
Zest Catering Dorset is run by the team of talented chefs at Weldmar, and they will have your box ready for collection on the night.
Motorhomes and Campervans
New for this year at Music By The Lake is an opportunity to stay the night after the show in your motorhome or campervan.
There are a limited number of spaces available at just £15 per pitch, but please note there is no electricity hook up provided.
Am I allowed to bring my own food and drink?
Yes, you are permitted to bring your own food and drink into the event. However, we do ask that you drink responsibly and take all your litter home with you. Food and drink will be available to purchase on site throughout the events. Alternatively, you can pre-order a buffet box from Zest Catering which will be ready to pick up when you arrive on site.
Is there a minimum age restriction to attend the event?
We welcome all ages to attend. However, under 16's must obtain a free ticket to the event and be accompanied by a paying adult over the age of 18 years at all times. Proof of age of under 16's may be required for inspection at the point of entry. We will use the Challenge 25 policy throughout the event for alcohol purchase and proof of ID may be required.
What are my transport options for Music by the Lake?
Car parking will be available free of charge at Kingston Maurward and cars can be left on site overnight at your own risk. You can get to Kingston Maurward on foot by following the cycle path from the bottom of Dorchester. Those being dropped off or arriving by coach/taxi, please follow the signage to the designated arrival point.
Overnight pitches are available at a small charge to attendees with motorhomes or campervans only and this must be booked in advance when you purchase your ticket. Please note that there is no hook up or power available on site for those camping.
Am I allowed to bring my own chair to the event?
Unfortunately we are unable to permit you to bring your own chair to the event for the Friday and Saturday performances. This is only fair so all of our attendees can have a good view of the stage in addition to your own personal safety. The site is not flat and light will be limited as the evening progresses therefore, due to the numbers anticipated on the Friday and Saturday performances, this poses a high risk to attendees. However, you are permitted to bring your own picnic blankets to sit on.
Should you wish to watch the show from a seat, upgrade to our Premium Seated Terrace which includes a reserved seat plus a table to sit at so you can enjoy your picnic in comfort.
Why are chairs permitted on the Sunday but not the Friday or Saturday?
Our Sunday performance is held during daylight hours and is a more relaxed event. We also anticipated less people attending than our evening performance. Therefore, chairs will only be permitted on the Sunday performance.
What's included in a Premium Seated Terrace ticket?
A Premium Seated Terrace ticket allows you to use the tables and chairs on the terrace, overlooking the lawn. The choice of seat is first come, first served. You don't need to fill the spaces on the table, but you should expect to share your table with other Premium Seated Terrace ticket holders.
What should I wear to the event?
Music by the Lake is held outdoors and therefore we suggest that you wear something warm for when the sun goes down. If it is raining, bring a rain coat with you and embrace the Great British weather! If you want to don fancy dress, we encourage it. Dig out your Wham t-shirts or electric guitars and be part of the fun. We suggest bringing a hand held torch for when it gets dark.
Is there anything I cannot bring to the event?
We will have security on site throughout Music by the Lake. You are not permitted to take in any of the following; Aerosols, Animals (apart from assistance dogs), any items which could be used as a weapon or cause damage to the environment or other attendees; Cooking Equipment, Chairs (Friday and Saturday) Disposable barbecues, Drones, Fireworks, Gazebos, Illegal substances, paper lanterns, petrol burners or unidentifiable substances.
Will I be sent tickets to the event?
No, we will not be posting out tickets to the event. You can either print out your tickets yourself and present them at the gate or you can display them from your mobile phone. It is important that we are able to scan the barcode on your ticket. Each ticket can only be used once and one ticket is required per person.
Can I purchase a ticket on the day?
Tickets will not be available on the day and need to be purchased prior to the event. The earlier you purchase your tickets, the cheaper they will be. Once all the tickets have sold out, we will be unable to release any more.
Can I visit the Animal Park and Gardens with my ticket?
The Kingston Maurward Animal Park and Gardens will be closed to those attending the music event on the Friday and Saturday evenings, however a discounted entry ticket can be purchased from the Visitor Centre on the Sunday if your event ticket is shown at the time or purchase.
What if I need special assistance?
We ensure that we look after all of our guests, including those who require assistance. We have a limited viewing area for those who require special assistance. We must be informed in advance of arrival should you need to use this area. Please note that only two people per party are permitted to sit within this area, due to space restrictions. Please contact 01305 261800 as soon as you have purchased your tickets to discuss your requirements with a member of our team so they are able to assess your request.
When you arrive for our events, drivers should make themselves known to the parking attendants by showing their blue badges and they will be directed to the disabled parking areas. On entering the music venue arena, for those in wheelchairs or with difficulty walking, a steward will direct you to the most suitable access point and a designated area to watch the show, for you plus one companion, where limited seating is provided.
If I am unable to attend, is someone else able to come in my place?
Please don't worry if the name on your ticket doesn't match the person who is presenting it. However, tickets will only scan once and one ticket is required per person.
Are tickets refundable or transferable?
Please ensure you check the details of your tickets before purchasing as tickets cannot be exchanged for another performance, refunded and are not transferable to another event.
I still have some questions, who do I contact?
fundraising@weld-hospice.org.uk